Jart skateboard | 7.6" Classic
Dispatched within:
24 hours
Price:
€92.15
€102.39
92.15
incl. 23% TAX, excl. shipping costs
product unavailable

add to wish list
Description
The new collection of complete Jart skateboards is now available!
Jart Skateboards was founded in 2001 by the three brothers Igor, Iban and Ander Iraola. The Spanish brand quickly became known on the European and world skateboarding scene. As one of the few skateboard companies, Jart produces its decks in Europe. At their factory in the Basque Country, high environmental standards are given special attention. The location in Spain also has environmental advantages. According to Basque industrial law, all waste in Jart Skateboards must be recycled. The wood used in the company also comes exclusively from sustainably managed forests. For Jart, "Save our Planet" is not only a label, but also an important ideal.
Whether it's complete skateboards or decks only, at Jart Skateboards you get the highest quality products at a fair price.
Deck width 7.6 "(shoe size 33 - 39)
Deck:
- 7-ply hard maple, pressed individually
- dimensions: 31.6 "(80.3cm) x 7.6" (19.3cm)
- Features: Double kicktail
- Concave: medium
- griptape: Pre-gripped
Trucks:
- axle width: 7.75 "
- hanger width: 5 "(127mm)
- wheelbase: 14.25 "(36.2cm)
- type: Standard kingpin, Standard hanger
Wheels:
- diameter: 50mm
- hardness: 100A
- bearings: Jart ABEC-7
Shipping costs The price does not include any possible payment costs
Product reviews (0)

Log in

Language
Please choose the right language

Currency
Please choose the currency

%SALE%
Rad Cherry Blossom skateboard | 7.5" Navy
€61.77 €55.60
Mafiabikes Bike Life Mafia Stacked saddle | Orange
€40.40 €37.97
Terra Kendama Jumbo Pill | Green
€38.26 €30.61
Indo PRO Trampoline Trick scooter | Tramp Scoot (1)
€48.95 €48.02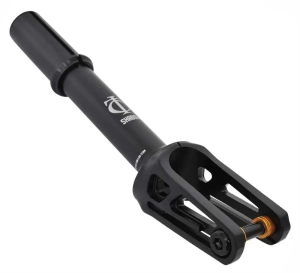 Oath Shadow IHC Stunt Scooter Fork | Satin Black
€66.05 €62.09
Crisp Surge Stunt Scooter | Neochrome Blue
€138.72 €127.62
ROOT Industries INVICTUS Stunt Scooter | Blue-Ray
€192.16 €181.68