Enuff Super Softie Skateboard wheels | White
Dispatched within:
24 hours
incl. 23% TAX, excl. shipping costs
product unavailable

add to wish list
* - Field mandatory
Description
Enuff Super Softies wheels are fantastic for anyone looking for an ultra-smooth ride while maintaining the profile and feel of a classic skateboard wheel.
- diameter: 53 / 55mm (selectable in options / diameter)
- width: 32mm
- material: SHR PU Cast
- hardness: 85A
- in the set: 4 pieces
Shipping costs The price does not include any possible payment costs
Product reviews (0)
We display positive and negative feedback. Statements are reviewed and approved before publication. You must be logged in to add feedback. We strive to ensure that feedback comes from customers who have purchased products from our shop.

Log in

Language
Please choose the right language

Currency
Please choose the currency

%SALE%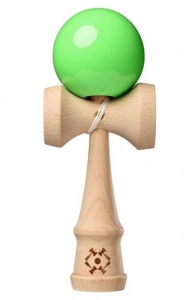 Tribute Kendama | Neon Green
€18.94 €12.76
Jart Skateboard | 7.75" Scrabble
€101.91 €93.76
Longway Summit 2k19 Stunt Scooter | Green
€116.81 €105.13
North Hatchet hulajnoga wyczynowa | Dust Pink & Rose Gold
€148.72 €118.94
Blazer Pro Phaser Stunt Scooter | Red
€72.13 €66.36
Tony Hawk 540 Series skateboard | 8" Wasteland
€61.49 €55.34
Dominator Ranger Stunt Scooter | Green
€87.02 €80.06
Tony Hawk 540 Series skateboard | 8" Industrial (1)
€61.49 €56.57