Enuff Dreamcatcher Mini skateboard for kids | 7.25" Teal Orange
Availability:
In stock (ready for dispatch)
Dispatched within:
24 hours
Price:
€60.69
incl. 23% TAX, excl. shipping costs
Regular price: €68.74
60.69
The lowest price during 30 days prior to the reduction:
€58.43
If the product is sold for less than 30 days, the lowest price since the product went on sale is displayed.
product unavailable
Description
Enuff Dreamcatcher Mini is a skateboard for younger, beginners users.
The "Mini" size (7.25 "wide) is perfect for all younger raiders looking to get to know the sport.
Equipped with a 129mm track-i Decade and high-quality components, it will help you reach the next level, giving beginners the feeling of true skateboarding and all the excitement of it !!
Deck width 7.25 "(shoe size 30 - 34)
Deck:
- 7 ply maple, hot pressed
- dimensions: 29.5 "(75cm) x 7.25" (18.4cm)
- Concave: Medium
- griptape: Pre-gripped
Trucks:
- Enuff DECADE, Aluminum, Raw
- Features: Standard kingpin, Standard hanger
- width: 5 "(129mm)
- shock absorption (bushing): 95A
Wheels:
- diameter: 53mm
- hardness: 99A
- bearings: ABEC-7 Chrom
Shipping costs

The price does not include any possible payment costs

Log in

Language
Please choose the right language

Currency
Please choose the currency

%SALE%
Ethic Almasty v2 HIC SCS Stunt Scooter Bar 670mm | Raw
€78.40
Regular price: €82.53
Lowest price: €70.15
SaltPlus Mesa Vertex Freecoaster 20 "BMX Rear Wheel | Black
€240.01
Regular price: €252.64
Lowest price: €214.75
Mafiabikes Pablo Cassette 20 "BMX Wheelset | Black
€196.33
Regular price: €206.67
Lowest price: €175.67
Tricks skateboard | 7.75" Desert
€61.57
Regular price: €64.14
Lowest price: €54.52
Mafiabikes Medusa 20" Kids Wheelie Bike | Teal
€425.64
Regular price: €448.05
Lowest price: €403.24
Kaizen 3.0 Kendama Shift Half Split | Sticky Black Pink
€22.16
Regular price: €27.36
Lowest price: €19.15
MGP MGO Pro Psychedelic Stunt Scooter | Neo Chrome Plated
€185.41
Regular price: €195.17
Lowest price: €165.90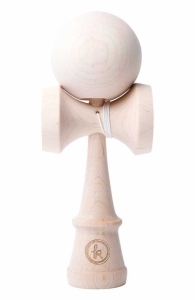 Kendama Record N1 | Maple Natty
€21.41
Regular price: €26.44
Lowest price: €18.51