SMJ fish skateboard 22" | Brick
Dispatched within:
24 hours
Price:
€28.66
€31.85
28.66
incl. 23% TAX, excl. shipping costs
The lowest price during 30 days prior to the promotion:
€28.66
If the product is sold for less than 30 days, the lowest price since the product went on sale is displayed.
product unavailable

add to wish list
Description
Fish speed board  22"  Brick
Great fun for young and adults. Maximum user weight: 100kg  
Deck:
- material: PP (Polypropylene)
- dimensions: 22" (55,9cm) x 6" (15,25cm)
Trucks:
- Aluminium
- width: 3.25" (86mm)
Wheels:
- diameter: 60mm
- width: 45mm
- hardness: 78A
- bearings: ABEC-7 Carbon
Shipping costs The price does not include any possible payment costs
Product reviews (0)

Log in

Language
Please choose the right language

Currency
Please choose the currency

%SALE%
Kaizen 1.0 Kendama Triple Stripe | Pink & Green
€21.16 €14.81
ETHIC Vulcain 12STD Stunt Scooter | Black
€277.66 €235.12
Longway Summit 2k19 Stunt Scooter | Goldline
€157.96 €142.16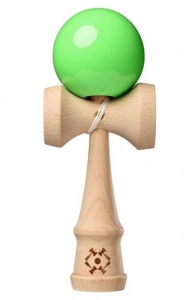 Tribute Kendama | Neon Green
€19.02 €14.27
Enuff POW Skateboard | 7.75" Red
€55.36 €49.82
Enuff Classic Logo Mini Skateboard for kids | 7.25" Blue
€53.22 €47.90
ETHIC DTC Erawan Stunt Scooter | Red
€192.16 €166.51