Blunt Envy integrated headsets | Black
Dispatched within:
24 hours
incl. 23% TAX, excl. shipping costs
product unavailable

add to wish list
Description
The Blunt Envy integrated headsets are a classic in their own right. Present on the market for a long time, they confirm their timelessness and quality.
Set contains:
- Two sealed bearings 41.8mm, type: 1 1/8 "
- Material of the cups: aluminum 6061-T6
- internal compression disk
- Bottom bowl
- Upper bowl with a rubber gasket,
Weight: 64g
Shipping costs The price does not include any possible payment costs
Product reviews (0)
We display positive and negative feedback. Statements are reviewed and approved before publication. You must be logged in to add feedback. We strive to ensure that feedback comes from customers who have purchased products from our shop.

Log in

Language
Please choose the right language

Currency
Please choose the currency

%SALE%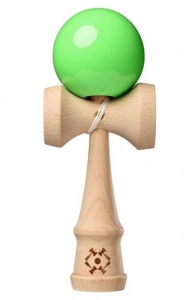 Tribute Kendama | Neon Green
€18.94 €12.76
District Titan Stunt Scooter | Raw
€159.36 €146.61
KROM Kendama Strogo 1% | Cassiopeia
€46.60 €39.61
Enuff Mini Graffiti II skateboard for kids | 7.25" Pink
€52.98 €47.68
Grit Elite XL Stunt Scooter 2021 | Blue Marble Black
€170.00 €156.40
Zoo York OG 95 Logo Block skateboard | 7.75" White
€84.89 €78.10
Tony Hawk 180 Series Skateboard | 8" Wingspan (1)
€46.60 €42.87
Mafiabikes Kush2+ 20" BMX Bike | Black Gold
€382.77 €316.81